Library Sofa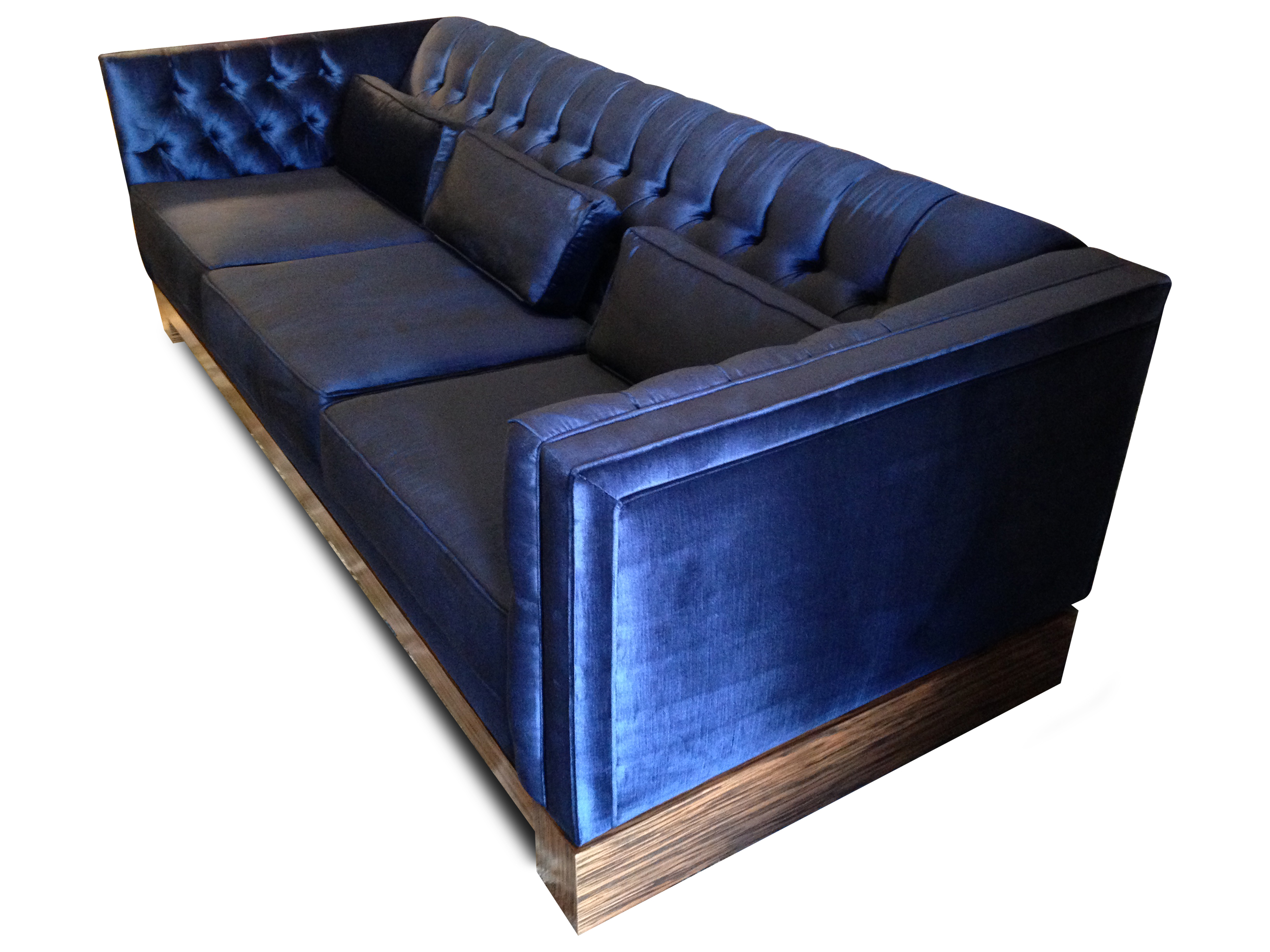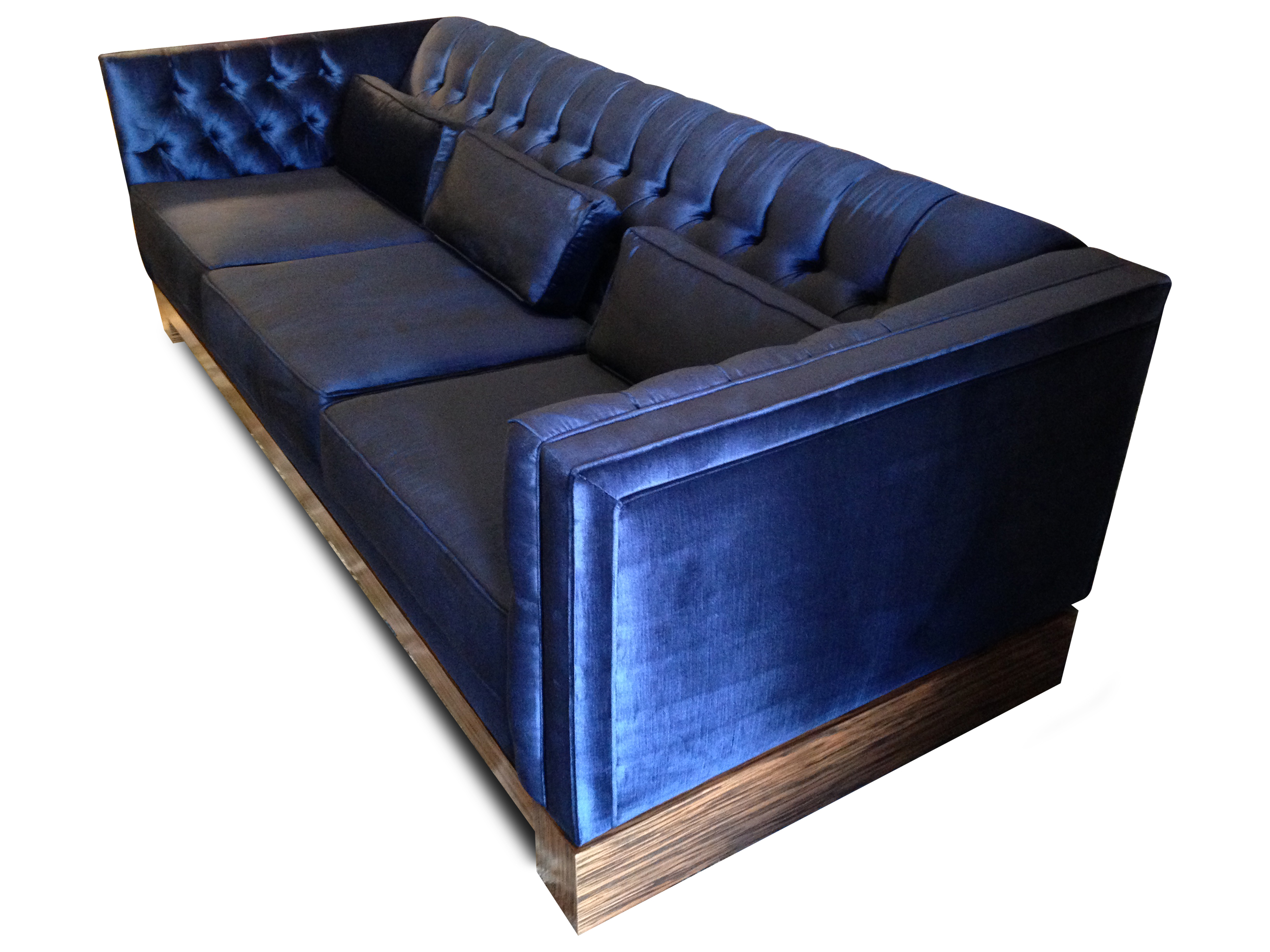 Library Sofa
The inviting embrace of the Library Sofa doesn't go unnoticed. Her majestic jewel tones effortlessly pulls unsuspected characters into her diamond tufted arms, propping them up on her semi firm foam. Her high gloss clear coat so hypnotic that the new found guests can't help but pick up a book and join the enchantment and obscurity.
Specs As Shown
Dimensions: 96"L x 40"D x 30"H
Back Cushions: diamond tufted, with buttons
Seat Ht: 18"
Base: Stained Medium Walnut / High Gloss finish
Fabric: Majestic Velvet Color: Navy, Copper, Sun
Foam: Medium Firm HR
Free shipping on all orders within the continental United States. 4 - 6 week manufacturing lead time. For trade pricing, custom pricing and rush orders, please call or email to inquire.
* COM/COL: 20yds/280sf
PROUDLY MADE IN THE USA

SS-DMC-108-117009